High School Travel Programs | Know Your Options
Are you on the web searching for information on high school travel programs? Perfect! Keep reading.
For decades, study abroad has been formally associated with college students who spend a semester away studying or interning overseas prior to graduation, high school travel programs have been emerging in popularity for several years and are anticipated to continue growing throughout the 2020s.
Benefits of High School Travel Programs
There are a variety of benefits to participating in a high school travel program, including:



Exposure to new cultures at a young age

The challenge of learning in a different academic culture

Competitive edge for future college and work applications

Foreign language immersion opportunities

Preparation for student travel programs later in life
What Types of Programs are Available?
Short Stay High School Study Abroad Programs
Similar to college-level students searching for a study abroad experience, there is a program out there for everyone. High school students who are interested in short-stay opportunities should consider three to four-week options.

These 'quick immersion' programs provide high schoolers with the chance to travel away from home for a few weeks during the Spring or Summer, explore a new country, and make new friends with the convenience of having all aspects of your trip planned for you. These are a popular choice with students interested in learning a new language or those simply interested in earning college credit in advance. Examples of organizations that offer high school short term stay programs are

SPI Abroad

and

Education First Limited

.
Tip: Before you even start the application process, be sure to check with your high school guidance counselor to learn how this will (if at all) impact you in terms of credits and graduating on time. Luckily, most high school study abroad programs run in the summer, so you will probably be fortunate to be able to complete it without little impact to your regular high school schedule.

Project-Focused High School Travel Programs
Known as service or mission trips, project-focused high school travel programs are ideal for students looking to make a difference for a charitable cause while gaining some experience living abroad. Based on the concept of 'Education through Experience', most of these programs are available for a fixed term but crafted to make the most impact for all students that serve. If your school has a volunteer requirement for graduation and you are struggling to think of how to fulfill this need, consider project-focused study abroad. To explore these options, search for more details from organizations like
Projects Abroad
.



Semester Abroad for High School Students
For high school students who are ready to take the leap into a full-time study abroad, there are indeed semester options for high school students available similar to their college counterparts. Organizations like
CIEE
are one of the world's leading providers of High School study abroad programs. Some of their options include semester studies in Australia, Italy, New Zealand, and Japan. There are similar competitors in this space as well, so do your research with your parents before committing.


What about the cost?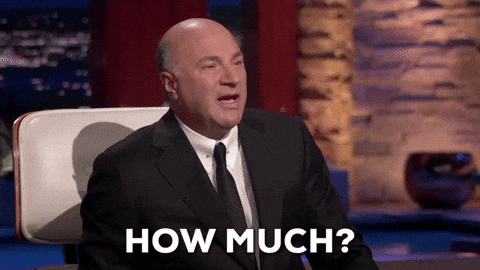 Similar to college-level study abroad experience programs, tuition is going to vary based on location, time of year that you attend, and additional requirements to enroll. On average, high school students can expect to spend between $5000 and $8000 (USD) on tuition with an estimated $3000 USD on maintenance and living costs.


Do you know of any available funding?
I do! For high school students based on the United States, the federal government offers a variety of
scholarships and grants
to support students searching for ways to fund their study abroad experience overseas. For non-US-based students, I would recommend that you research any local bursaries or organizations that may offer funding options. Similar to entrepreneurship, there is lots of money to be found, if you're looking for it! Research, find, and prosper.


Feeling more inspired to begin your high school study travel journey now? If so, I'd love to hear more about your plans. Leave a comment below or over on Instagram.
See you in the next post.
-K
Let's Connect!
Follow me on Instagram: @livestudylearnabroad
Follow me on Facebook:@StudyAbroadSpecialist
Subscribe on Youtube: Kimber, The Study Abroad Specialist
Join The LiveStudyLearn VIP Waitlist: Study Abroad Waitlist