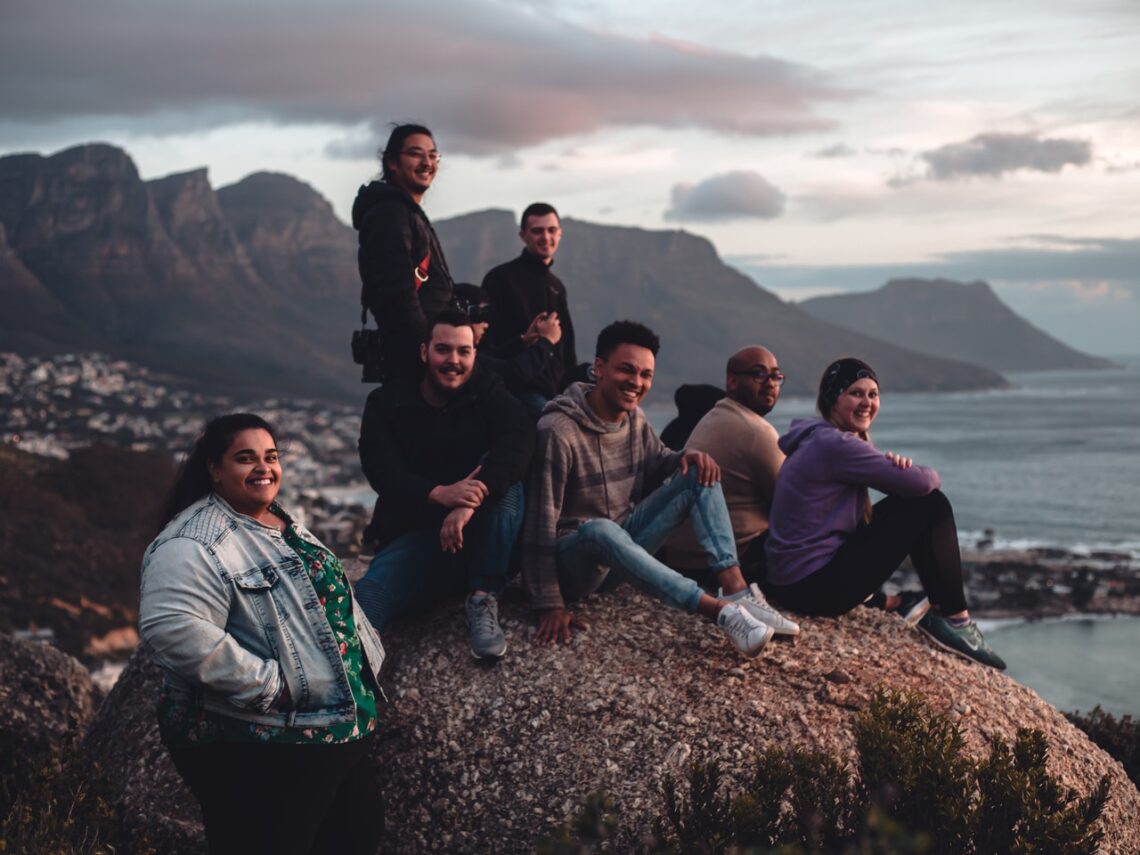 The 3 Reasons You SHOULD Study Abroad
The decision to study abroad is often not one made lightly. Between deciding where to study abroad, how long you should stay for, factoring in the cost of your fees and living expenses, and getting your visa status sorted, it can be overwhelming at times. 
For many of the future study abroad students that I advise, I always tell them that the pre-departure process is often harder than the actual semester away because it requires you to exercise a mix of strength, tenacity, patience, grift, and competitiveness, often all at once. 




So

what

does it take to study abroad? Are there certain qualities you should have? That's subjective, but here are three reasons you should consider it, based on your desires: 
1. You are a student that is passionate and open-minded
The students who perform the best during their study abroad semester are those who are eager, excited to be there, and ready to learn. While it can be tempting to stick to preconceived ideas and stereotypes of your new host country, you'll find that you will enjoy your semester abroad a million times more if you "embrace the different". 
Spent your first two weeks feeling uncomfortable? That's GREAT! Getting the feeling you can never blend in with the locals when you walk the streets? WONDERFUL!
Ready to pack your bags and head back home? It will probably cross your mind quite a few times, but please do not go. 
All of the racing thoughts and reasons to pause mean the process is working: you have officially breached your comfort zone.

Congratulations

. 
2. You are a student who's ready for adventure and exploration opportunities 
Like those passionate about their travels, studying abroad tends to bring out the best in students who value adventure and exploring. The best part is that this means something different to everyone and depending on where you study, the potential to make the most of it is endless. 
For me, it was all about day and weekend trips. Being fortunate to be so close to a bottomless pit of world-class cities within a stones' throw (or at least a few hours' train ride) of London, I made Europe my very own Mapquest. 




While some countries have more advanced infrastructure than others, it's usually pretty easy to get to the nearest town or city to explore. To learn more about how to discover places off the beaten path and why you should, read my 'Remarkable Benefits of Study Abroad' Series. 
3. You have plans to use study abroad towards your future goals
I realize it would be ironic if I took the time to say that studying abroad changed my entire life. Between building an entire company based on the topic, creating this blog, and advising other study abroad students for nearly a decade, I was already thinking of ways that my time abroad would order my steps. 
My goal is to create a similar outcome for you. As I always ask the students I work with, why do you want to do this? Do you want to use your semester abroad to build and develop your personal network? Planning to add it to graduate school applications? Interested in immersing yourself and finally learning that new language?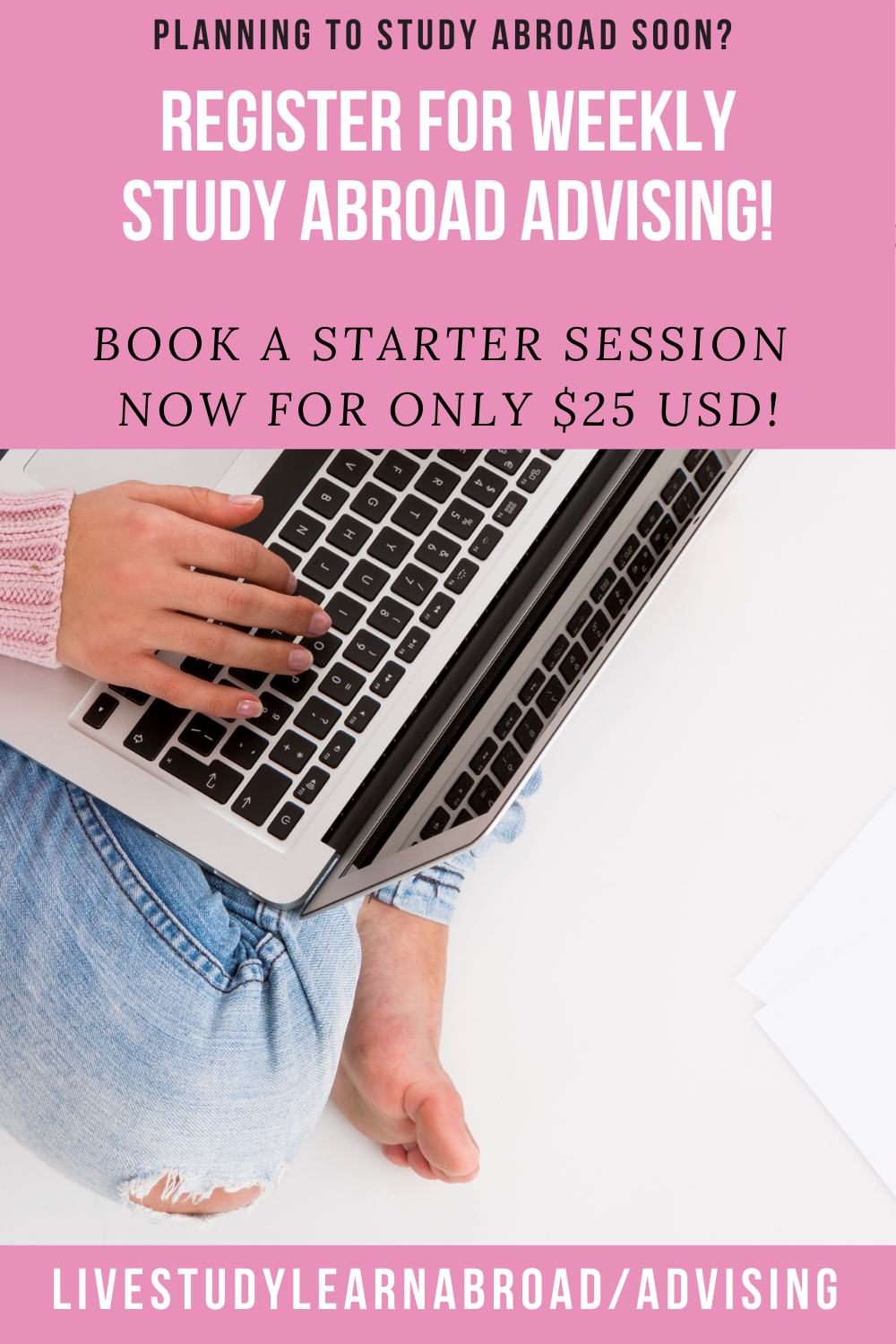 Without a clear understanding of your WHY to study abroad, you are simply a person with a plane ticket to somewhere. Give it some deeper thought before you commit to dive deep and commit to a semester (or longer) away. 
Now do not get me wrong, there are hundreds of more reasons to study abroad, but it is fun to scratch the surface and consider some of the primary ones. What are some of YOUR reasons for wanting to study abroad?
Leave a comment below!
Until next time, 


-K


Known as The Study Abroad Specialist, Kimber Grayson is a serial-study abroader turned International Education coach and expert. Since 2014, she has helped 100+ students navigate their semester away journey from the coastal areas of Spain to China and every place in between. In 2018, she launched The LiveStudyLearn™ Abroad Association, a one-of-a-kind online membership platform for study abroad students worldwide.
She holds two Master's degrees from two well-respected London-based universities and has experience working in the US, UK & and Italy.
In her spare time (what's that again?), she enjoys leisure travel city breaks, any snow-based activity, skeet shooting, and attempting to learn new languages.