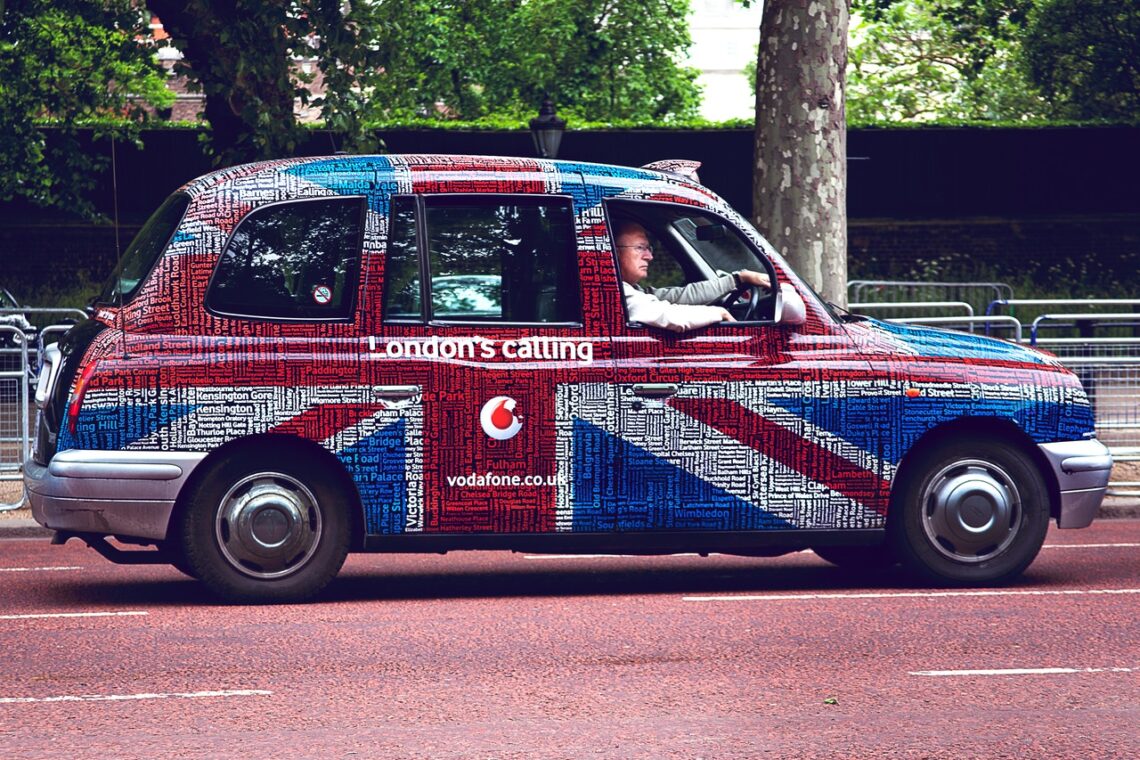 My AIFS Internship Experience Part I | London Study Abroad
This week's post has been a long time coming and I am excited to FINALLY share this with you. Over the next two weeks, I am going to be giving my full review on my 2007 London Study Abroad experience interning with the American Institute For Foreign Study, known to most as AIFS.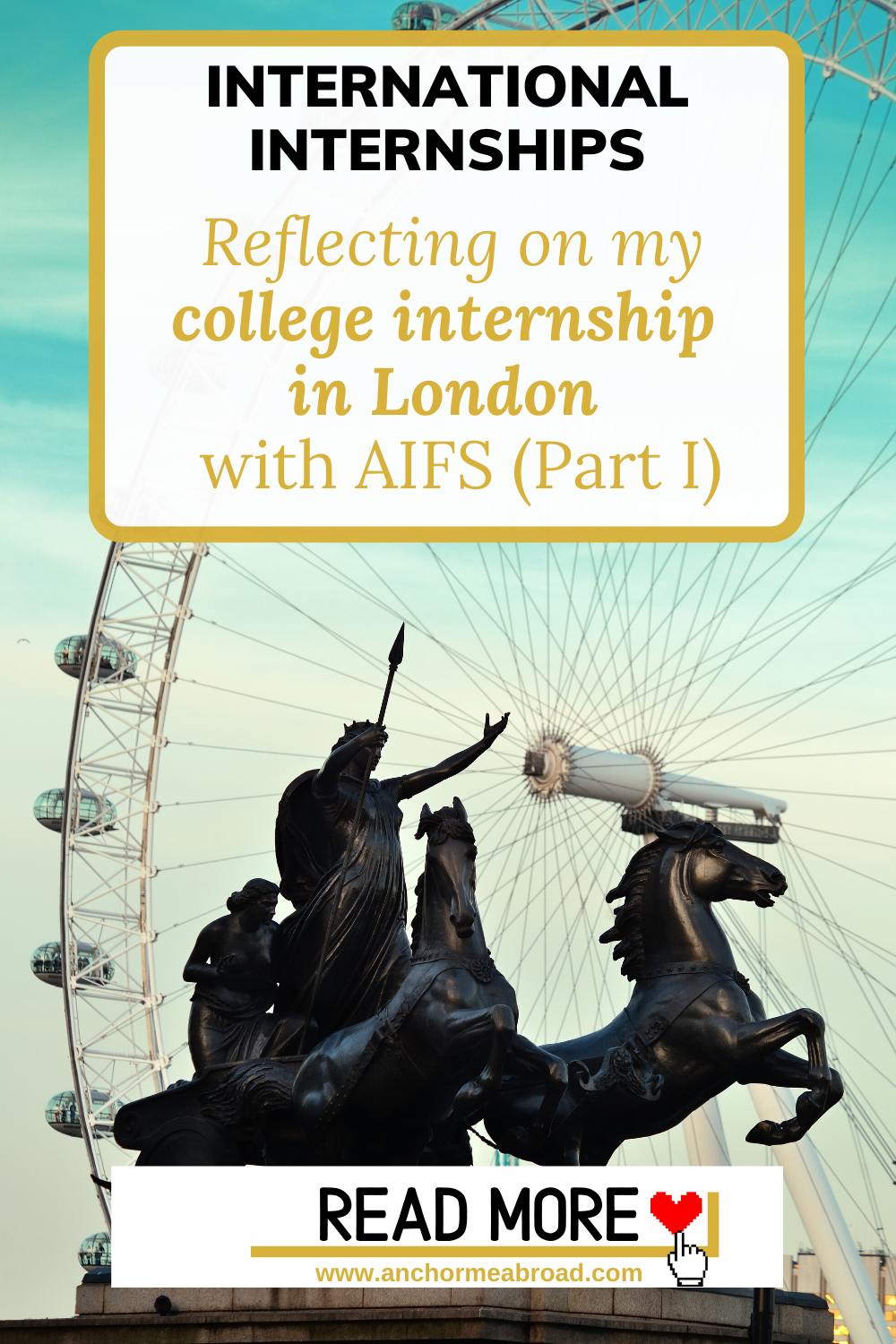 Although it's been several years since then, it's never too late to give some credit where credit is due.
This program was the starting point for many key events in my life and I often wonder how the decade would have turned out if I had not spent Autumn 2007 in London and if I had not chosen to complete the process through AIFS.
One thing is for sure, nothing happens by accident.
Photo Credit: Kimber's Collection
Please note: 

My review is written from my specific experience with the AIFS program in 2007. Certain elements or standard practices may have changed since this time.
How I Made My Choice
In all honesty, I had never seriously thought about studying abroad during college until mid-2006. I knew several people who had done it in the past, but the appeal was not strong enough for me to get excited enough about it to pursue the chance.
However, after I hit my sophomore year of college, things started to change. A major professional opportunity junkie, I began completing internships left and right to build my resume and network for my future. This included opening myself up to the possibility of international work experience.
I know. EVERYONE who goes to London has this exact same shot! It's weirdly as if everyone stands in the same exact spot to the tee — but I did actually take this one….on my second day in town, of course! lol #FailedatOriginality  Photo Credit: Kimber's Own Collection
Following one long weekend of research in September 2006, I came away with a list of potential media internship programs in London and I was beyond excited to get in touch and learn more.
Why AIFS?
The two main reasons I chose AIFS over competitors were:
1. Reputation:  Since I was keen to participate in a program not affiliated with my university, I wanted to use an organization that was reputable, trustworthy, and with a strong history of being professional and doing specifically what they market themselves to do. AIFS gave me all these things.
2. 

Customer Service:

 Along similar lines, I am MAJOR about good customer service (An American Standard I have learned as it's shocking how people feel about CS in other parts of the world) and I felt that out of all the organizations I contacted who offered international placements in London, AIFS sat very well with me by quickly responding to all my questions immediately and reassuring me from the beginning that they would be the perfect choice for me.
Photo Credit: Kimber's Collection
In affiliation with Richmond, The American University in London, you have the chance to gain the experience with a great British education organization and get one of London's greatest schools listed on your final transcript, it's a win-win situation.
The Application Process and Admissions
When I applied, paper applications were still a thing (right next to flip phones and VHS tapes. We're talking ancient times kids! Oh 2007, we hardly knew ye. ). The entire process between application submission and getting accepted took about 3 weeks.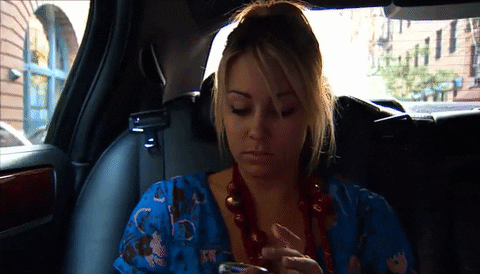 It is important to note that the AIFS London Internship program is different than the standard AIFS London Semester Abroad. Although internship students are grouped as part of the 'semester class', we were our own separate group in many ways.
During my semester, there were only 20 of us on the Internship 'track'. We completed orientation with the broader group but then our focus was on learning about British Customs and specifically preparing to work in our internships. In comparison, AIFS Semester Abroad students have full-time courses.
Photo Credit: Kimber's Collection
I did not realize how selective the program was until I learned there were only 20 of us. At the time, the program received around 500 applications for the internship which takes place every Autumn. This means the selection process (which we are not privy to of course) was quite steep and specific.
Following my official admission, I was assigned an AIFS study abroad advisor who served me as the main contact person from the time that got in until my arrival in London. I appreciated this because I was not sure how all these details would fall into place and this just made everything a million times easier.
Overall Rating: 9/10

Leaving on a Jet Plane
The cost of the round trip ticket was covered as part of my tuition and the advisory team coordinated all the specific details including my flight and even secured my visa. In addition, I was provided with a list of available contact information for all my fellow peers in the internship program ( hence I realized there were only 20 of us!). Unfortunately, no one lived in my state, although I did reach out to a few people by email, just to say hello and get pre-acquainted.
Photo Credit: Kimber's Collection
I left California for my semester abroad in London on August 26, 2007, with my program set to end on December 8, 2007. I was provided with both sets of tickets and a comprehensive itinerary for orientation, helping to further set my mind at ease.
Overall Rating: 10/10

Arrival and Check-In
AIFS has a great meet & greet policy for students arriving in their destination country ( I know this is true for all of the programs because I did a second semester studying abroad in Florence where the same customer service policies took place).  
Both the Internship and traditional semester students arrived on the same day.
Photo Credit: Kimber's Collection
We were then transported by private bus (or coach bus as it's called in the UK) to the Richmond/AIFS residence in Kensington.
The check-in process was quick, easy, and efficient, which was good for me as I had jet lag so bad I would not have been able to tolerate anything longer.  We were then given the freedom to sightsee and get settled independently for the rest of the day.
Photo Credit: Kimber's Collection
Overall Rating: 9/10

The Residence: Atlantic House
In general, I  enjoyed my time at Atlantic House. This is not to say that specifically there were not certain things which I found could have been better improved or expedited (I'll discuss this in Part II) and why I had to deduct a few points from my rating.
It was fully equipped with all of the basic essentials and was located minutes away from High Street Kensington  (the second shopping Mecca after Oxford Street in London, at least to me!). On the other end, also near Gloucester Road, it's very close to many great pubs, restaurants (most specifically two of my favorite spots for Thai!), and a few grocery stores.
Photo Credit: Kimber's Collection – FIRST Double Decker Sighting. High Street Kensington. 
The laundry area, dining area, and bathrooms/showers were all shared. However, I requested and received a single room to live in. Oddly enough, one of my favorite features about this building was the fact that it came with keypad locks. The fact of having an individual combo just made me feel SO much safer. Sometimes little comforts make all the difference. 
Our building also had 24/7 front desk security. Safety was something that was taken very seriously and for that, I am still grateful. 
Interested in finding your PERFECT London Study Abroad Program? Download my Free eGuide!
Interested in learning more about these three program types and how to figure out which one is right for you? Download my FREE eGuide + Bonus Quiz.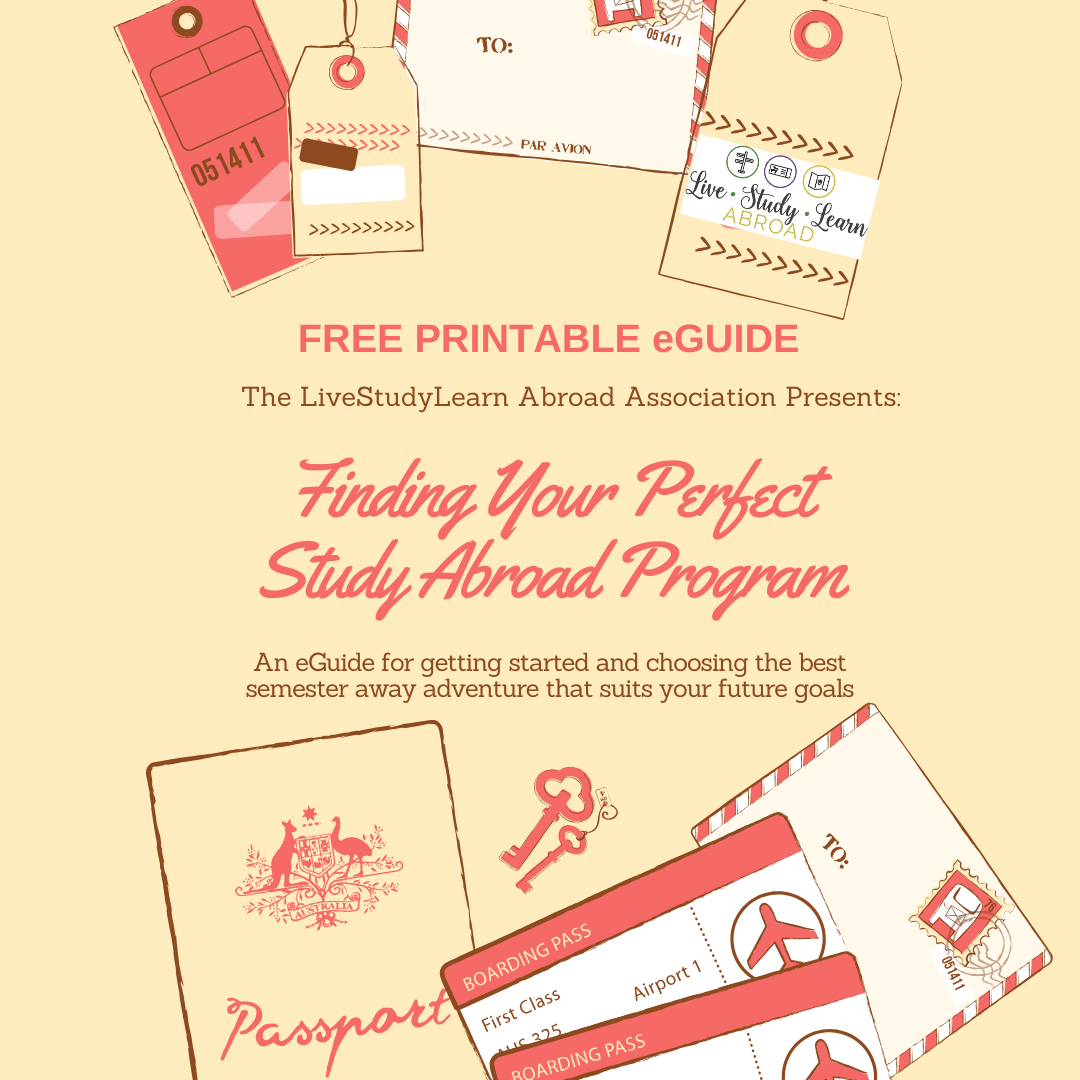 Jammed packed with the latest details on how students are choosing a program to create a memorable study abroad experience, you'll have a chance to weigh the pros and cons of each and determine your ideal route.
See you on the next post! -K.
*All photos are my personal property and owned by Anchor Me Abroad LLC. Please do not use or re-distribute without my permission.  These photos are not covered by Creative Commons and are not for sale** All opinions are strictly my own and were not formed or published due to compensation, bribery, or influence by any of the companies or organizations mentioned in this post. 
Known as The Study Abroad Specialist, Kimber Grayson is a serial-study abroader turned International Education coach and expert. Since 2014, she has helped 100+ students navigate their semester away journey from the coastal areas of Spain to China and every place in between. In 2018, she launched The LiveStudyLearn™ Abroad Association, a one-of-a-kind online membership platform for study abroad students worldwide.
She holds two Master's degrees from two well-respected London-based universities and has experience working in the US, UK & and Italy.
In her spare time (what's that again?), she enjoys leisure travel city breaks, any snow-based activity, skeet shooting, and attempting to learn new languages.