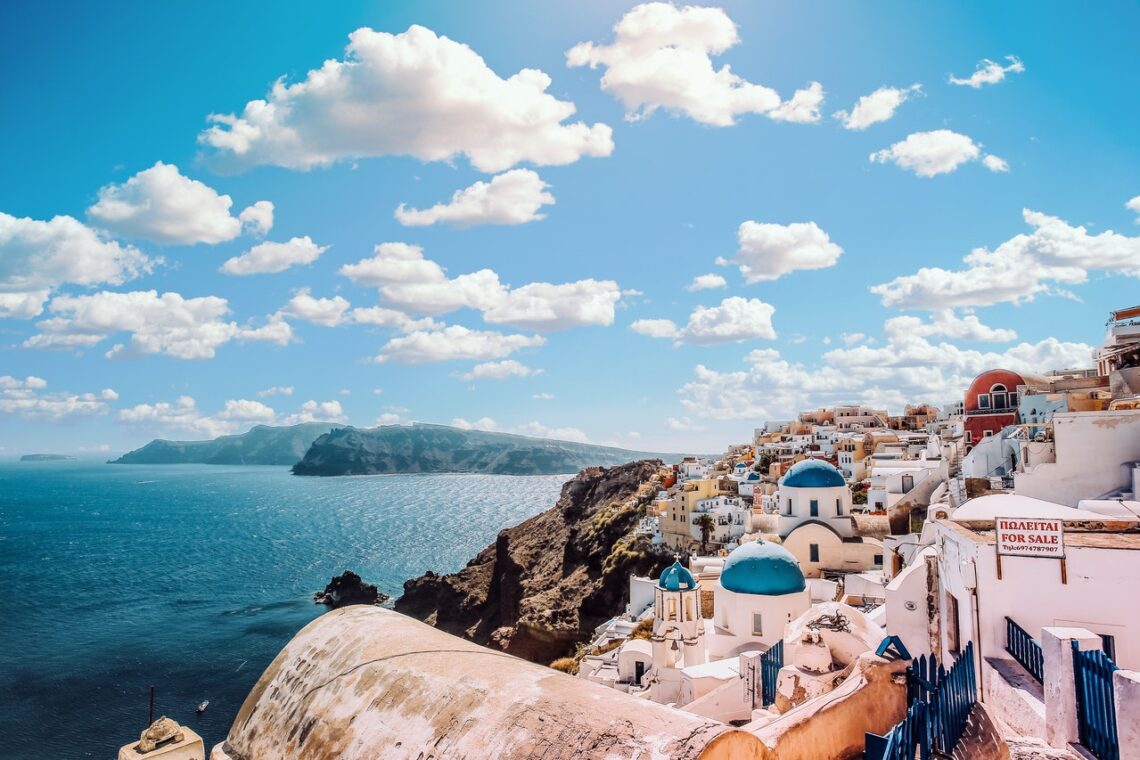 How to Hack the Downsides of Summer Study Abroad
Summer study abroad is an excellent option for many students who are looking for a way to get the experience of learning overseas, but that may be limited by other obligations that would make a longer semester impossible. 
While the draw of longer days in the sun, quick jaunts to nearby countries in shorts and a tee and the opportunity to learn outdoors while in your sunnies is attractive, there are some downsides to summer study abroad that need to be considered in order to make an informed decision before you move forward with your applications.
Three Major Downsides to Summer Study Abroad


1. Programs are Shorter Than Other Semesters


This is probably the most obvious downside of summer study abroad. While most semester-length programs last from 12 to 15 weeks (shorter or longer on either side), the average summer study abroad program is 4 to 6 weeks in duration. Granted, the benefits of this include more intensive classes, the requirement to quickly integrate with your cohort and bond with others, and being able to have a more rigorous schedule to remain on task.
One of the common downsides of a summer program that I hear from students that I advise is that they worry they're "missing out on a real study abroad experience". This is partially true. Summer study abroad programs are complex because they are often structured differently than full-length programs.

Due to the time constraints, instruction will be more intensive, you'll have less time on projects or practicums, and will need to have better time management. For some students, this makes them feel unsettled, as if they can never find the natural footing that you might have if you are able to stay in a place for 90 days or longer, so this is definitely a downside.
On this point as well, many summer study abroad programs are multi-city. This can be a benefit if you love to travel and have an adventure (which I'm assuming you DO if you want to study abroad in the first place), but also adds to the unsettled feeling. By the time you get comfortable in Berlin, it's time to transition to Zurich, and soon you'll need to anchor in Holland. 
Quick Disclaimer: I want to highlight that I understand everything I just wrote about is an absolute FIRST WORLD PROBLEM to have. It is an immense privilege to study abroad and I'd never want to mock the fact that there are worse things in life than having to spend your summer traveling around Europe. 
Okay moving on…
How to Fix It: To counterbalance this downside, I recommend that students attend and participate (to their comfort level) in any pre-departure activities either in-person or virtually and try to get a better lay of the land before arriving so they understand who they will be living with, interacting with, and preparing to dive in feet first for a productive and fun summer abroad. 


2. Local Culture is Different During The Summer

For students seeking an 'authentic' [INSERT ANY CITY] experience during study abroad, the summer semester is probably the LEAST likely time this will happen. As we know, the world over, the summer season is a time for travel. As the temperatures rise, the sandals come out and do passports. 
This means that in place of many locals, you will be in a sea of tourists. This can be a good or bad thing. They will be just as lost and confused about where things are as you will be and still getting oriented, but are not a true representation of the culture. 
For students that have cultural immersion as a top priority, it is less likely in the summer since many locals jaunt off to other places to escape the crowds as well. 
Personally, this was why I avoid the summer semester like the plague, especially when studying abroad in Europe since there are more crowds than there is space during the summer. 🙂
How to Fix It: Hate Crowds? ME TOO! If you do decide to study abroad in the summer, but still want to experience authentic culture, focus on spending time in smaller, nearby towns off the beaten path of the masses through day trips or evening excursions. Also, on the day-to-day, change up your routine and go to different neighborhoods that are more "out of the way".

You could even plan days where you travel to the outskirts to see a variety of uncommon sights, low-key restaurants, and other hidden gems. The common tourists will never be seen in those parts and you might get the chance to mingle among the locals, so it's still a WIN!

3. Summer Study Abroad Conflicts With Other Opportunities

Students are often in a tricky spot: You're not quite an adult in many ways, but you're already expected to begin to seem as if you understand HOW TO adult. In particular for students inching the beginning of their university career if they are in high school OR those looking at near graduating if already in university, jobs, internships, and other opportunities play a key role in your schedule. 
And it's an oxymoron. 
Many students can ONLY study abroad in the summer because during full-length semesters they have dedicated classes they cannot miss. Often they may also be part of team sports that require attention for a season and summer is their only "off" point, the list goes on. 
The conflict can seem damning when you are boxed into only one semester which might not be ideal because of the two formally mentioned downsides, so it is key to think of a way to navigate around it. 
How to Fix It: I always advise that students think of ways to combine efforts in this instance. Need an internship? Go for an International Option! There are often a variety of abundant options for summer internships overseas in the summer (for the very reason that this is when many students are available). 
Do you have a current job, but want to study abroad in the summer? Have a conversation with your boss and see what the possibility is of taking a short leave of absence. While this may be less realistic to bargain if you work hourly, explore the idea of re-applying or returning to work there (if you really want to!) when you come back, even if it means your schedule will shift.
As you know by now, I am NOT a study abroad alarmist, but also never like to sugarcoat. Summer study abroad can be a memorable experience and is just as worthwhile as longer options for the right student. However, my job is to ensure you have the best information possible objectively to weigh what will matter most to you as you commit to this experience. 
Are you interested in SUMMER STUDY ABROAD? Are you concerned about some of the downsides? LEAVE A COMMENT BELOW!


Until next time,
– K 
Known as The Study Abroad Specialist, Kimber Grayson is a serial-study abroader turned International Education coach and expert. Since 2014, she has helped 100+ students navigate their semester away journey from the coastal areas of Spain to China and every place in between. In 2018, she launched The LiveStudyLearn™ Abroad Association, a one-of-a-kind online membership platform for study abroad students worldwide.
She holds two Master's degrees from two well-respected London-based universities and has experience working in the US, UK & and Italy.
In her spare time (what's that again?), she enjoys leisure travel city breaks, any snow-based activity, skeet shooting, and attempting to learn new languages.